---
BLESSINGS OF MANY LIVES: Elder Camporazo's MISSION
by Gil Camporazo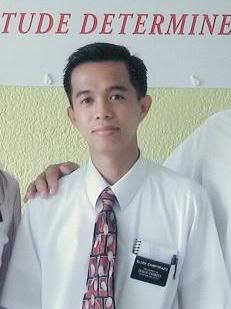 Elder Camporazo

"I love my work," wrote Elder Camporazo to his family in his first email. "I'm enjoying missionary work," the 2nd email said. "I love you all," said Elder Camporazo in his latest email. Elder Gilbor Demabildo Camporazo, Jr. has safely arrived in Philippines Butuan Mission to commence his 24 months of full-time missionary service, informed Butuan Mission President Charlie G. Revillo. President Revillo wrote that Elder Camporazo has a great and excited spirit. He is now assigned to labor in Banay-Banay Branch, Mati Zone with Elder Gonzales, a very fine and hardworking missionary as his companion to train him.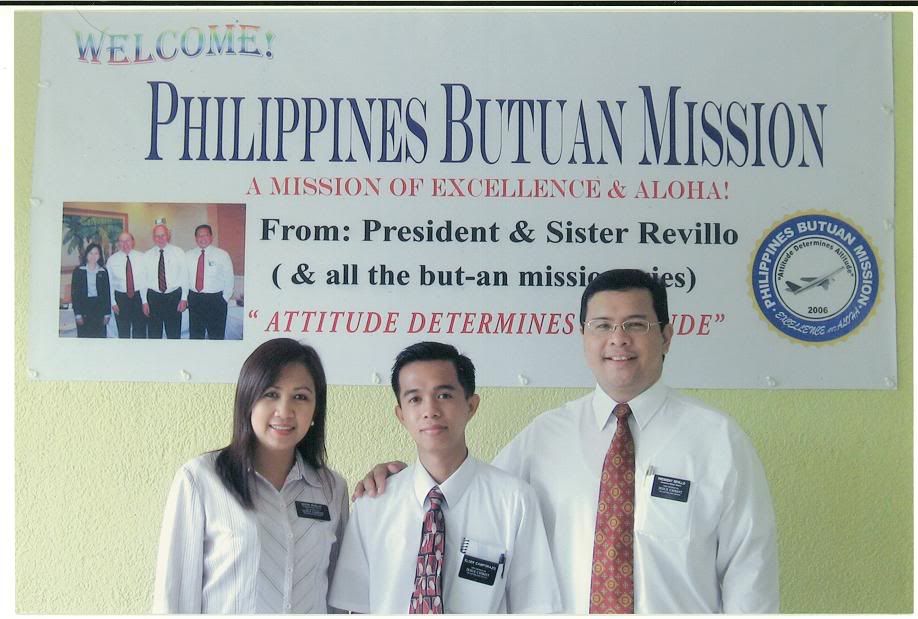 Elder Camporazo with Pres. & Sister Revillo
President Revillo has a great desire that Elder Camporazo will spend his time in the mission field with dedicated service to Heavenly Father; that he will labor most diligently in the vineyard of the Lord. He knows that this is also Elder Camporazo's family greatest desire that one day when Elder Camporazo's full-time missionary work is finished he will come with honor. Believing that the years he will spend in the mission field will be the best years of his life.
To ease Elder Camporazo's boredom, President Revillo urges Elder Camporazo's family to do so much to support and make Elder Camporazo a great missionary by writing him always. He could be inspired knowing that he has family who cares and supports him while serving the Lord. Thus, every month there will always be a letter to look forward to and lift up his spirit, just like heartwarming letters. These will add zest to his day.
Before Elder Camporazo left his hometown, La Carlota City, sometime in October 24, 2008, President Dany T. Daquioag, Bacolod Philippines Mission President set him apart. Then Elder Camporazo flew to Manila for one month training at Missionary Training Center.
President Arlen G. Malacaman, La Carlota District President has this to say on Elder Camporazo's mission. "I'm sure he will be a blessings to the lives of many people," told President Malacaman's thru a text message sent to Elder Camporazo's father, Gilbor I. Camporazo, a member of La Carlota District Council.
President Revillo and together with Elder Camporazo's family they could make Elder Camporazo a great missionary of the Lord! Thru their effort, they may be united in helping Elder Camporazo become a committed and dedicated missionary of the Lord.
So be it!
Posted 8 December 2008


Leaving a comment? Please indicate this article. Thanks. The Administrator